Our Practitioners
Delivering Complete Health & Wellness in Pittsford, NY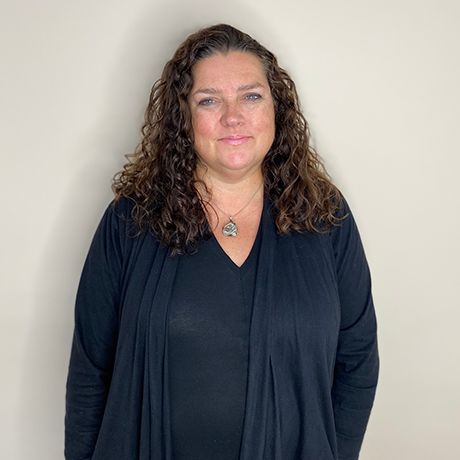 Evelyn K. Spruill, LMT | Licensed Massage Therapist
Evelyn Spruill is the creator of Nurturing Hands Massage and Saunafied.
In 1993, after graduating from Nazareth with a bachelor of Science degree in Music Therapy, Evelyn graciously took on caring for her younger brother Mark during his battle with Melanoma skin cancer. After the loss of her brother, Evelyn felt called to play a role in helping others recognize the early signs of skin cancers.
She attended The New York Institute of Massage, graduating in 1999. In 2000 she opened her business Nurturing Hands Massage. After several years Evelyn added infrared saunas, Migun Massage Energy beds, ionic foot spas, and sound frequency chairs. She also began to add more practitioners and classes.
In 2021 Evelyn's intuition set her on a new path to merge with other like-minded practitioners, and Eutierria Wellness was born. Evelyn has developed a uniquely personal approach to massage therapy which blends popular and specialized treatment techniques with the added benefit of consistent awareness of each client's skin. Evelyn's goal is to find the right type of massage for each client and deliver a profoundly relaxing experience. Hers is a personalized service that finds a balance between her own energy as a practitioner, the energy of the atmosphere, and the unique individual energy of each client. Music, sound therapy, essential oils, heating pads and warm rocks may be incorporated into the individualized massage to enhance the therapeutic experience. At Eutierria Wellness, personalization is key to having a therapeutic, relaxing experience in every session.
Evelyn also teaches YOmahh, infant massage and music, and other classes as she feels called.
Evelyn feels blessed to work with such beautiful people helping each client enhance their wellbeing as we encompass their mind, body, and soul at Eutierria Wellness. She is excited to be collaborating on a wellness vision with such uplifting, caring, positive, professional, like-minded women.
Evelyn is a resident of Pittsford and is happily married to Jeff, who you may meet at Eutierria Wellness, assisting clients with sauna sessions. She is fortunate to have raised three beautiful grown children she values as her life's greatest treasure. She loves being on outdoor adventures, crafting, singing, or spending quality time with friends, family, and her pets in her spare time.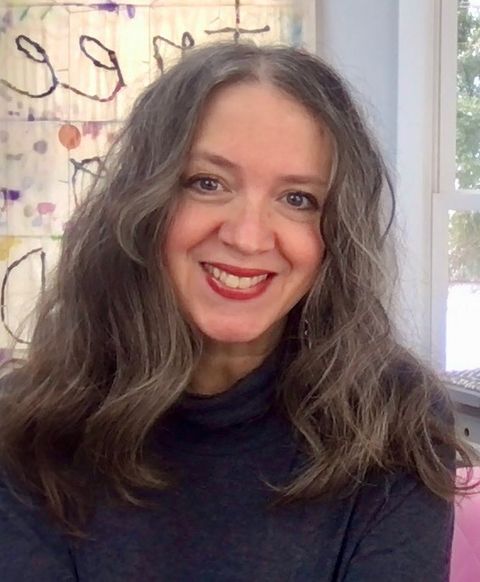 Kolein V. Carlson | Holistic Spiritual Counselor
We all come here with GIFTS.
THE MOST important piece of our story requires that we remember WHO WE ARE if we are to lead full, enriched lives! Uncovering those gifts brings us back to our TRUE SELVES.
With over two decades as a Spiritual Counselor, Kolein is a gifted intuitive in "seeing" and "hearing" – past lives lineage – the angelic & ancestral realm – physical & emotional trauma – automatic spiritual writing – natal chart interpretation all for the purpose of healing, growth and remembrance.
As a student of modern dance and NIA, she is the creator of L.O.V.E. - Letting Out Various Energies – a movement class dedicated to releasing physical and emotional blocks.
Kolein has her practical license in SOUL Clinic Counseling. She is certified as a Spiritual Counselor & Holistic Health Practitioner.
Kolein counsels on how to "find our pearl" our inner truth, that inner wisdom. She teaches how to allow that voice to be our guide in all of our relationships and daily lives. First, we MUST remember WHO WE ARE!
Kolein also offers Finding Your Pearl, as well as Intuitive Art workshops. She leads healing events and spiritual groups and is available for one-on-one Intuitive Readings.
She is an Intuitive Artist and the author of two books; one is based on her personal journey written over a 6 year period of great awakening and healing, Another Day to Love – Sunday Morning Ramblings (2019). Her most recent work, Sometimes I am the Sky (2020) is a compilation of spiritual poetic messages and essays.
Her books are available in her studio and via her online store:
https://freetofindpearls.wordpress.com/store/
Kolein is also an inspired singer and songwriter.
She is married to her life partner, fellow intuitive and spiritual warrior husband, Eric.
Together they have two young adult sons.
COUNSELING SESSIONS
Peaceful, Safe Environment~~~Comfortable Setting~~~Warm Beverages Available
Kolein is available for tele-counseling and in-person sessions thru Eutierria Wellness, 640 Kreag Road, Pittsford, New York, (585) 230-0910 and her private studio in Brighton (585) 520-5524.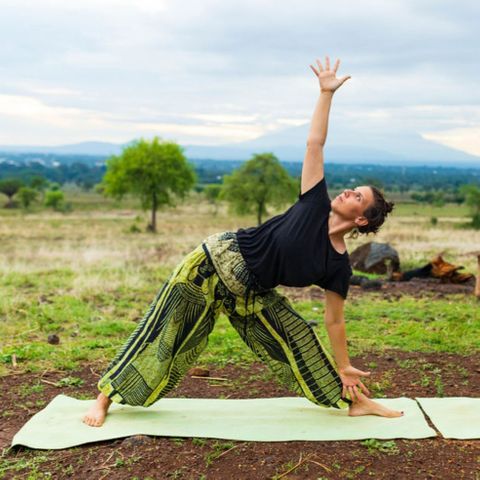 Marissa channels a connection to harmony and balance, recognizing the inherent desire within each of us for better tools to make our imperfect lives run a little more smoothly. Focusing her energies on the confluence of math and movement, she sees and facilitates the holistic health of families by providing practices of mindfulness for every member.
Marissa's commitment to meditation, yoga, and presence in the natural world began early and has been reinforced throughout her life. She believes that trauma, grief, transition, and reflection welcome opportunities for more complete presence and lasting transformation.
With these intentions, Marissa invites the mindful traveler to slow down and join her on purposeful, movement-focused safari & yoga journeys in Northern Tanzania, the home of the Serengeti, the "big 5," Mount Kilimanjaro, and a diversity of cultures and alternate ways of knowing. A conversational Kiswahili speaker with years of lived experience in this serene and powerful region, Marissa's intimate safari & yoga journeys not only refresh and restore but reawaken lifelong curiosities and practices of stillness and wholeness.
Her next yoga safari is specifically for retired women from January 26th to Feb 6, 2023.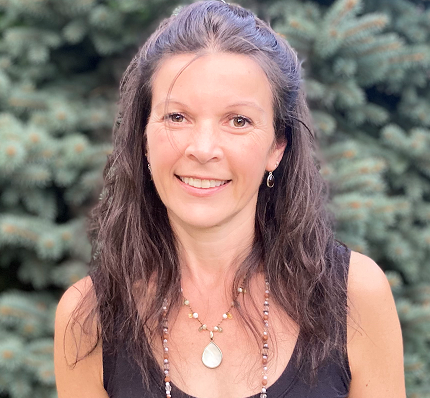 Lorna is a licensed clinical psychologist who has always had a passion for helping people heal their emotional wounds. She holds a Ph.D. in counseling psychology and has experience working in various clinical settings, conducting research, and teaching undergraduate and graduate courses.
Lorna helps clients remove barriers to their innate balance and authenticity. She believes in addressing the root cause of psychological distress as opposed to merely treating symptoms. She has a particular interest in the healing practices of indigenous cultures (i.e., populations with low mental health issues), which led her to seek specialized training and mentorship in psychedelic-assisted psychotherapy. She now specializes in ketamine-assisted psychotherapy.
When Lorna is not meeting with clients, doing research, or immersed in the psychology literature, she is homeschooling her children, savoring time with her husband of 20+ years, and spending time in nature. She enjoys hiking, kayaking, and tending to an organic garden. You can also find her taking snowboarding and mountain biking getaways with her family.